About Embrun Chiropractic Clinic
Our Practice Philosophy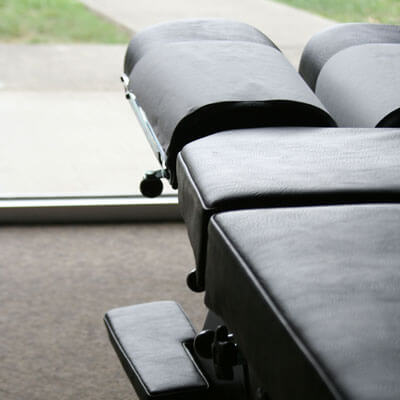 For patients to realize that there's a healing potential in their body. We want patients to know that chiropractic takes an inside-out approach to healing. Nothing is added to the body.
Since 1998, Dr. Laura Murray and Dr. Gregory Varty have been providing natural chiropractic care to the Embrun community and Casselman, Russel. They bought the clinic from another chiropractor in 1999 and have operated it in Embrun since.
"Embrun Chiropractic Clinic has been a chiropractic clinic for over 30 years and is a survivor. It's gone through a lot over the years-the pandemic and changes in ownership," said Dr. Laura. In 2022, our doctors moved into a brand-new building, but will continue to provide the same high level of care they have since they started practicing years ago.
Caring for All Ages
Millennials who sit at their desks all day, resulting in back pain. Moms-to-be battling back discomfort and other pregnancy-related pains. Vibrant seniors who want to remain active in their golden years. Our chiropractors see patients of all ages and stages. "We love our patients and provide customized care to meet each patient's unique health concerns and goals," said Dr. Laura.
The Importance of Movement
Movement matters when it comes to health and wellness. We encourage people to exercise and move, and the reason they don't do that is because they're sore. Often, that discomfort is related to their spine, and that's where we start. Our doctors are straight chiropractors in the truest sense of the word, and use their hands, instruments, and ice to provide care.
How One Longtime Patient Has Benefitted
One of Dr. Gregory's patients first came in in 1998, and she still visits him for regular care. The first issue she came in with was a frozen shoulder.
After I adjusted her neck, her arm started moving again. This patient still comes in for maintenance care every 2 weeks."
Take That First Step Today
Experience the difference chiropractic care could make in your life. Contact our practice today to schedule an appointment!
---
About Embrun Chiropractic Clinic | (613) 443-2363